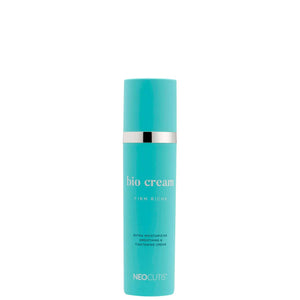 PRODUCT DESCRIPTION:

This multi-functional luxuriously hydrating cream smooths the appearance of fine lines and wrinkles, soothes skin and restores moisture after aesthetic procedures and treatments.

PRODUCT DETAILS:
Non-comedogenic
Free of color additives and fragrances
Not tested on animals
50 ml (1.69 fl oz)
Key Benefits:
Preserve with Growth Factors:
Renews the feel of skin suppleness and softness
Helps smooth the appearance of lines and wrinkles with 0.05% Growth Factors
Intensively Hydrate:
Promotes suppleness and smoothness with moisturizing lipids combined with hydrating Glycerin
Nourishing oils moisturize skin to promote a more refined tone and texture
Wild Yam Root Extract helps counteract dryness and textural skin changes associated with climate and/or hormonal shifts
Replenish:
Helps restore skin's healthy appearance after cosmetic or dermatological procedures.
Can be used as adjunct with topical prescription medications such as retinoids.
HOW TO USE:
Apply in the morning and/or evening to the face, neck and décolleté. If used in the morning, best applied underneath a broad-spectrum sunscreen. If used in the evening, best applied after corrective products such as retinoids.